A Shoutouts page lets me say hello and share a few inside jokes over the web. Here's an example of a format I might use.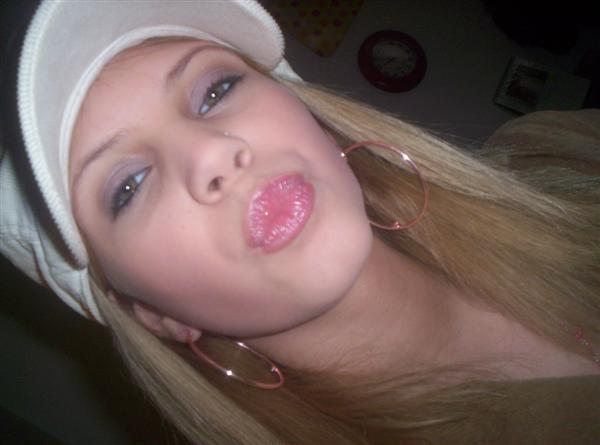 theres Alysha! shes an awesome girl and she soo cool i lover her and im happy that were good friends again! we usta b obssesed w/ the backstreet boys when we were younger lol it was awesome the gold ol' days i feel old lol and but alysha u know i got ur back! love u sooooo much!!!! bff!
AKA LAdy in pink, Su-mar, Sumdog, ILOVEU! i mean we could rule the world u know that? we had so much fun this summer and u know what?...that was the funniest summer ive ever had! and watching ELF! w/ tyler and jamie!haha going bowling w/ just us!awesome!Ill make U a Song!lmao and u shouldnt lie like that on ur website!haha if u catch my drift!!!!and i love that u say the dumbest things make me laugh and u can take a joke! ur soo pretty u suck lol well lylas bffae!!!

<---ME and the Lovley Miss Douglas!!
KARISSA!

AKA Miss Watts,Kari,Krazy KAri

I love u 2 death!

if it wasnt for u 7thgrade would not have been the best year of my life i know times have been hard 4 us but i dont care u are beautiful inside and out and all around!;) lol that sounded sick!haha CLAUDE!!! Want sum cake!haha

have a good one bffae

----->and there she is ladies and gentelmen
I love yall u guys rock (except ahsley shes a dyke(but she dosent know what 1 is) u guys rock my socks!!!

love yah all

<---look at how hott we look !(haha)
Theres CARODAWG!! i HEART U! lmao omg where can i start?! stalking mr. Nerat in wal-mart,riding theponies, we hit sum drit wood!, asssss hooooooleee!lmao that was a great day(Y) we have sooo much fun in choir and HOMEROOM! get outta here u animals! lmao Tyler k jas a cat and its name is KITTY KITTY KITTY! lol joseoh and mary margret catch ya on the crip side love u tons!

<-------caroizzle demuseizzle

R U STALKIN ME CAUSE HAT WOULD B SUPER! shhh

Geoff!

aka Geoffery,mexican,Velcrow<---jk lol

well thats at least is arm and hand! haha well geoff even though ive only met u this year u are amazing and u make me laugh when ppl r hatin! lol JUST GO KILL THEM! lmao u should be part of the italian mafia haha eh geoff love u much hope were friends 4 along time!

Theres Geoff spinning his shit ! lol well at least his arm!